Body therapy
Body therapy treatment is relieving and works in-depth. Whether you come to us with a strained neck, a knee that hurts or a tender shoulder, we will – together with you – explore the reasons why your body hurts or is tense. Your concerns and tensions are reflected in your body – consciously or unconsciously. So if you are curious to get to know yourself even better and get a relieving and relaxing treatment, body therapy might be the right treatment for you. The body therapy treatment takes place in a safe environment and at your own pace.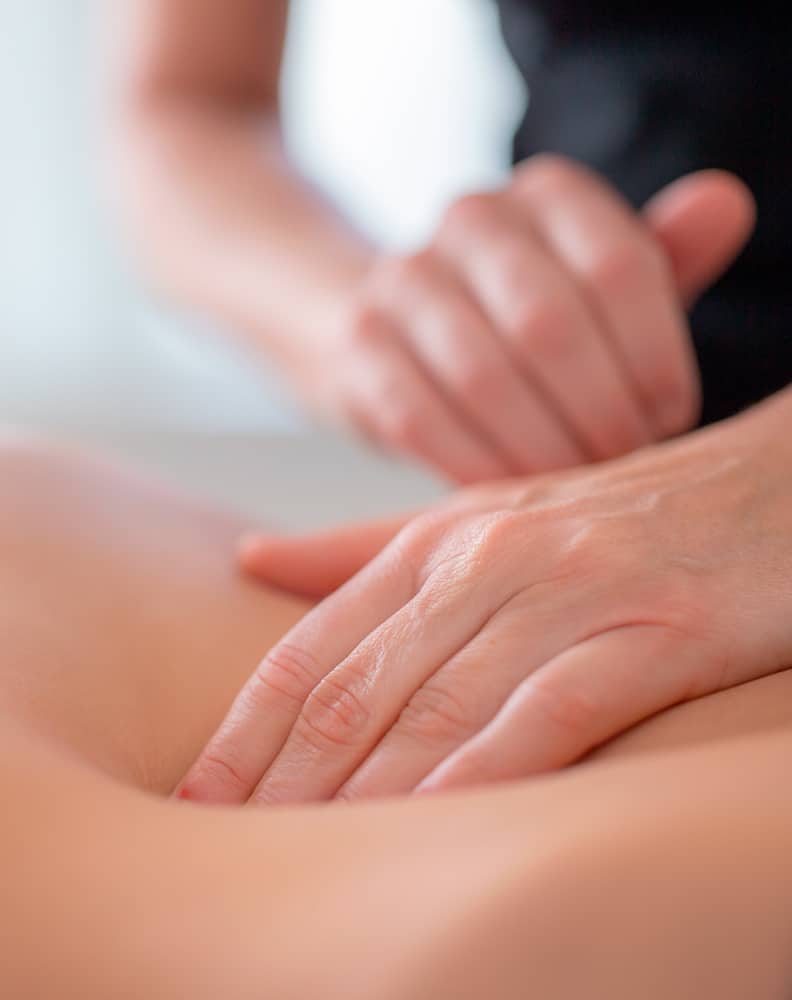 What is body therapy?
In body therapy we work with pulsating massage, breathing techniques and the meridians of the body. Body therapy is for you if you want to get to know yourself even better and if you are curious to work with the body. You probably know your ways of thinking and acting very well and also something about your challenges in life.
But even if you feel that you know yourself really well, your body can be forced into situations where it needs to try to tell you something.
This can be manifested in many ways. Perhaps your shoulder hurts, you have stomach tension, your back or another place in your body hurts. But have you thought about that physical pain may be related to something else?
How can body theray help you?
Body therapy is a form of treatment that helps you get more energy, a better blood flow, better breathing and not least a feeling of contact with your body.
Body therapy is an option for you who have a little too much to do in your everyday life. Body therapy helps you slow down. Body therapy is also an option, if your need to change direction in life or if you need to make some important decisions. Being clear in your expression can be really difficult, especially if it is completely unfamiliar to you. With body therapy you get to feel your own core.
The treatment takes place in a safe environment. I do not have an agenda to make something specific happen. Whatever happens will happen and at your pace and with me by your side as a safe support.
Together, we explore what your body is expressing. An expression is the feeling you experience at present and which fills your universe. To be allowed to feel what the body expresses without at the same time feeling wrong or judged is for many a great relief. You and your body are taken seriously and your body will buzz with life after a body treatment.
Priser på kropsterapi
| Treatments 55 min | Izabella | Thea |
| --- | --- | --- |
| Reflexology | 895 kr. | 895 kr |
| Body therapy | 895 kr. | - |
| | | |
| Pregnancy massage | 895 kr. | - |
| Rebozo massage 45 min. | 595 kr. | - |
| Birth preparation | 895 kr. | 895 kr. |
| Induction of labour | 995 kr. | 995 kr. |
| Treatments for children 30 min. | 495 kr. | 495 kr. |